---

23 Heroes Video Tribute (Featuring the dedication of the Harbor Launch in their honor (over 29,000 views))
---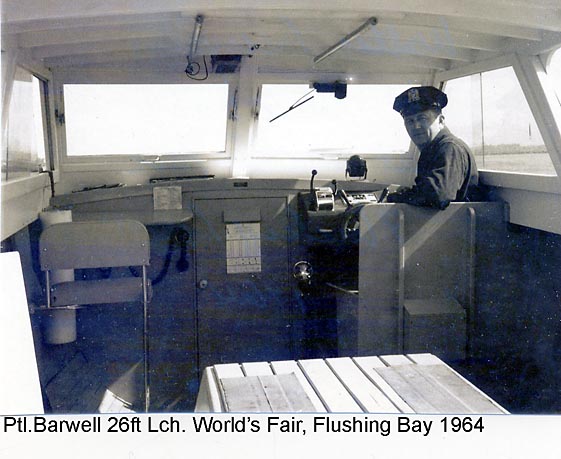 Walter Barwell: May 2, 1928 - April 12, 2013
Retired NYPD Harbor Unit, 1973
Walter Barwell crossed the bar peacefully in his sleep on Friday morning, April 12, 2013. He would have been 85 on May 2nd.
Walter joined the NYPD in 1953 and retired out of Harbor Adam in 1973. In addition to his dedication to duty, Walter was very active in the Bent Wheel club for years - making table models of launches for the annual parties. In retirement, he threw himself behind this website and his contributions are manyfold. In addition to his behind-the-scenes advice and historical context, Walter contributed not one, but three galleries of pictures spanning many years. Please be sure to click on those links in the Photo Galleries. His legacy endures.

Photo Galleries

Launch Repair

SCUBA

Actively Retired

In The Spotlight

History of Harbor
Also be sure to check out:
R.E.M.A (Retired Emergency Man's Association)

POLICE NY (lots of great historical photos)

New York's Finest Baseball Club

Nautical History from Dept. of Corrections

Secrets of the Deep (What Lies Beneath NY Harbor)

Tributes to the 23 Heroes from September 11, 2001
Please email info@bentwheelclub.org to offer ideas or content.
---
NOTICE/DISCLAIMER: The content of these web pages is unofficial and not authority for action. Views and opinions expressed within do not necessarily reflect those of the New York City Police Department or its Harbor Unit.
Send mail to info@bentwheelclub.org with questions or comments about this site.
Web site by BS artist. Copyright © 2002-2010 Bent Wheel Club. All rights reserved.
Revised: November 24, 2010