---

23 Heroes Video Tribute (Featuring the dedication of the Harbor Launch in their honor (over 34,000 views))
---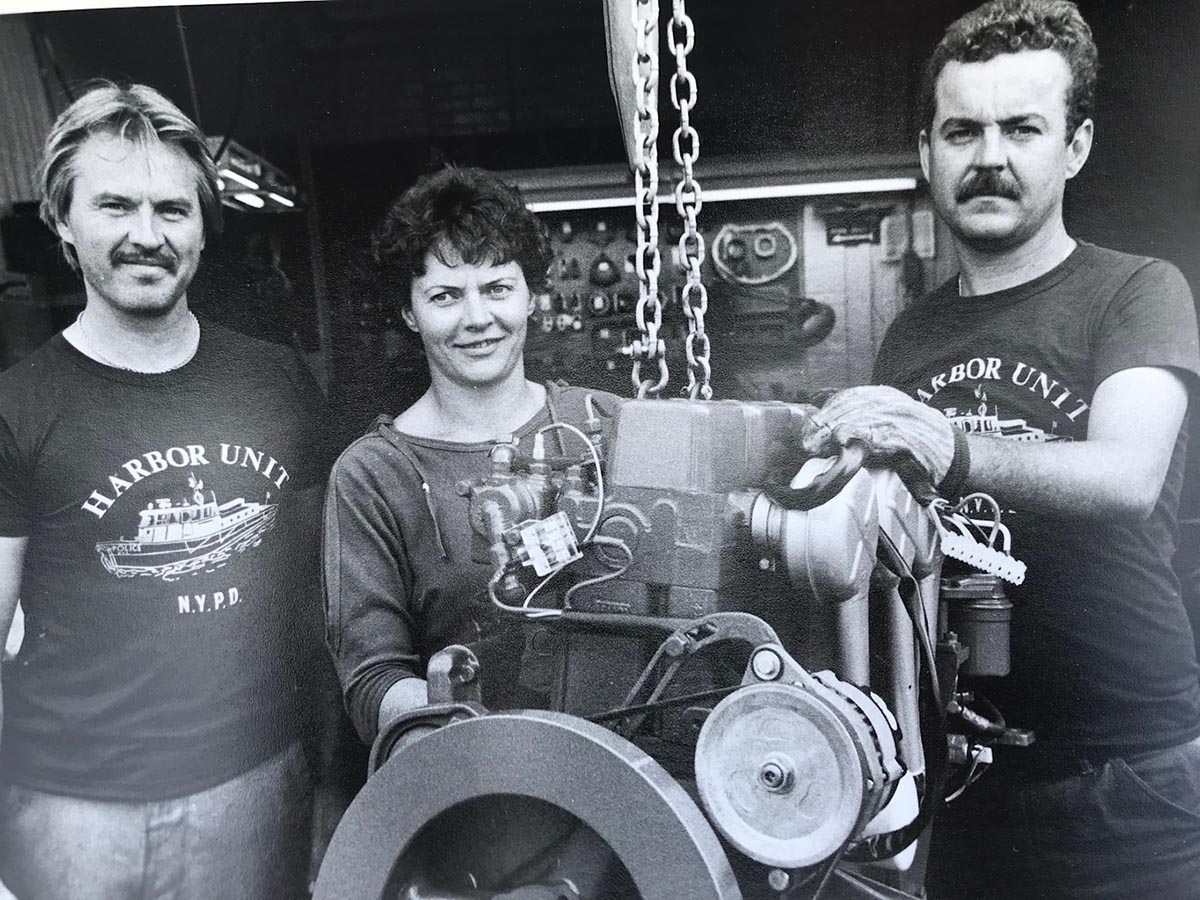 On April 7, 2018 Ptl. Kevin Riff of Harbor (above left) crossed the bar - another retired Member of the Service and the Unit that will be missed.
Kevin is pictured above left in this photo taken in 1986 while swapping out a failed engine on the Polish sailing vessel Stomil which came to New York for OpSail 86. Capt. of the ship Barbara Gayewska is pictured center and pictured on the right is Sgt. Mike Murphy (ret) of Launch Repair.

Launch Repair

SCUBA

Actively Retired

In The Spotlight

History of Harbor
Also be sure to check out:
R.E.M.A (Retired Emergency Man's Association)

POLICE NY (lots of great historical photos)

New York's Finest Baseball Club

Nautical History from Dept. of Corrections

Secrets of the Deep (What Lies Beneath NY Harbor)

Tributes to the 23 Heroes from September 11, 2001
Please email info@bentwheelclub.org to offer ideas or content.
---
NOTICE/DISCLAIMER: The content of these web pages is unofficial and not authority for action. Views and opinions expressed within do not necessarily reflect those of the New York City Police Department or its Harbor Unit.
Send mail to info@bentwheelclub.org with questions or comments about this site.
Web site by BS artist. Copyright © 2002-2010 Bent Wheel Club. All rights reserved.
Revised: November 24, 2010