---

23 Heroes Video Tribute (Featuring the dedication of the Harbor Launch in their honor (over 29,000 views))

Road in the Adirondacks named in their honor:
Bolton Landing, New York (near Lake George).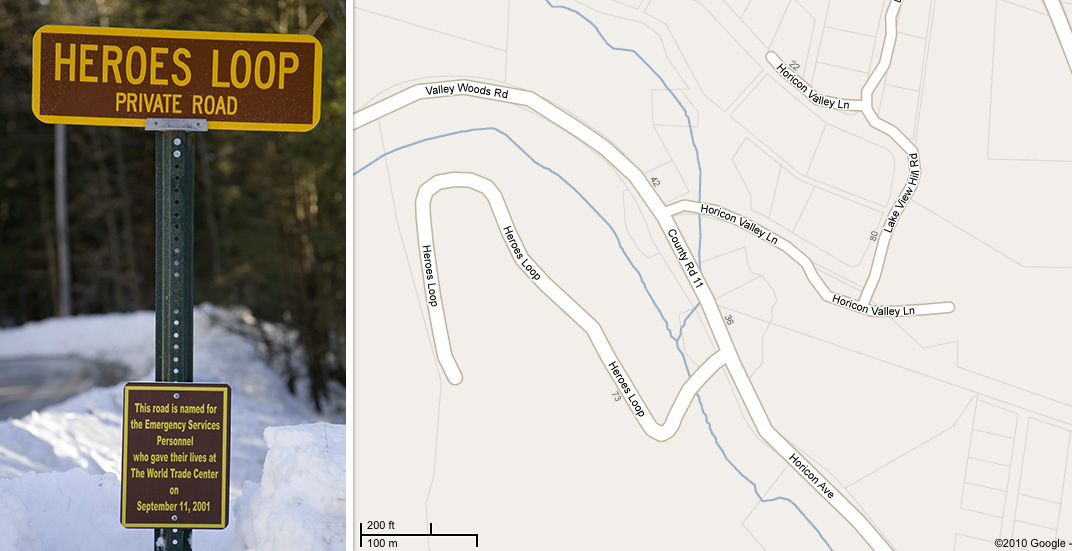 Emergency Services Personnel who gave their lives at the World Trade Center on Sept 11, 2001 will be forever remembered in upstate NY thanks to a road named in their honor.
Bill Smith, webmaster of this site, had the road named "Heroes Loop" in 2006 when his vacation home was built. It has now officially appeared on maps.

Please email info@bentwheelclub.org to offer ideas or content.
---
NOTICE/DISCLAIMER: The content of these web pages is unofficial and not authority for action. Views and opinions expressed within do not necessarily reflect those of the New York City Police Department or its Harbor Unit.
Send mail to info@bentwheelclub.org with questions or comments about this site.
Web site by BS artist. Copyright © 2002-2010 Bent Wheel Club. All rights reserved.
Revised: March 10, 2010